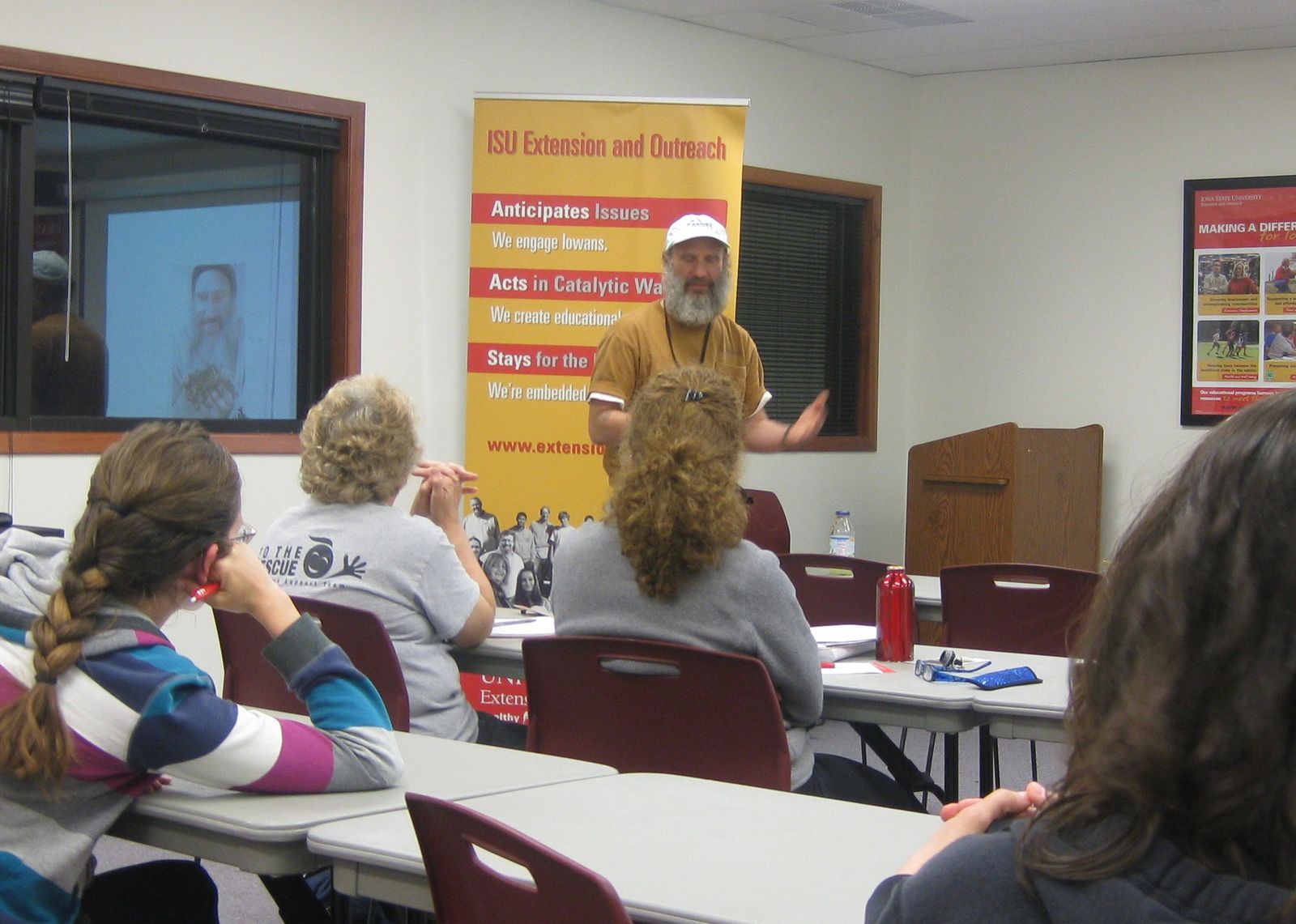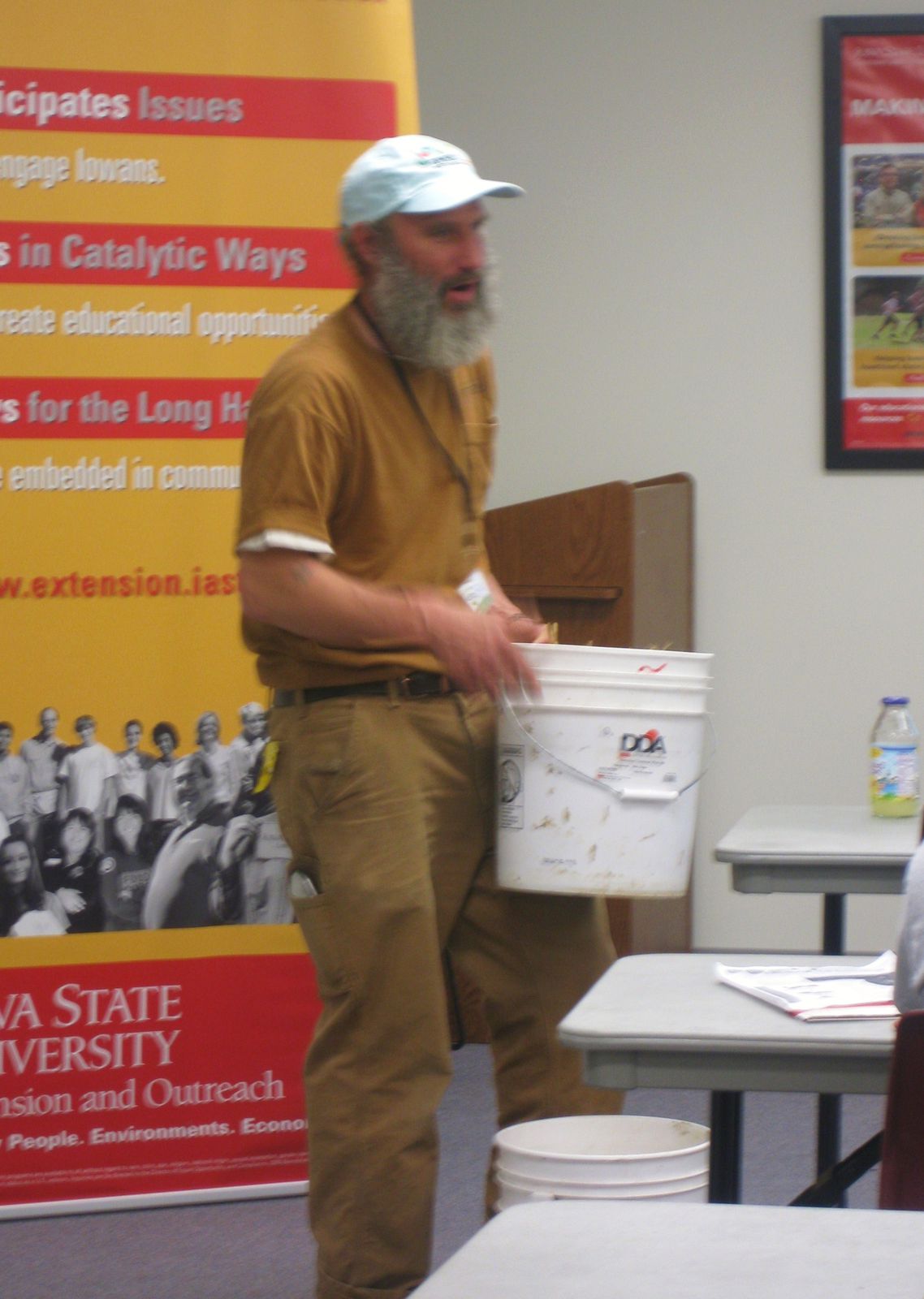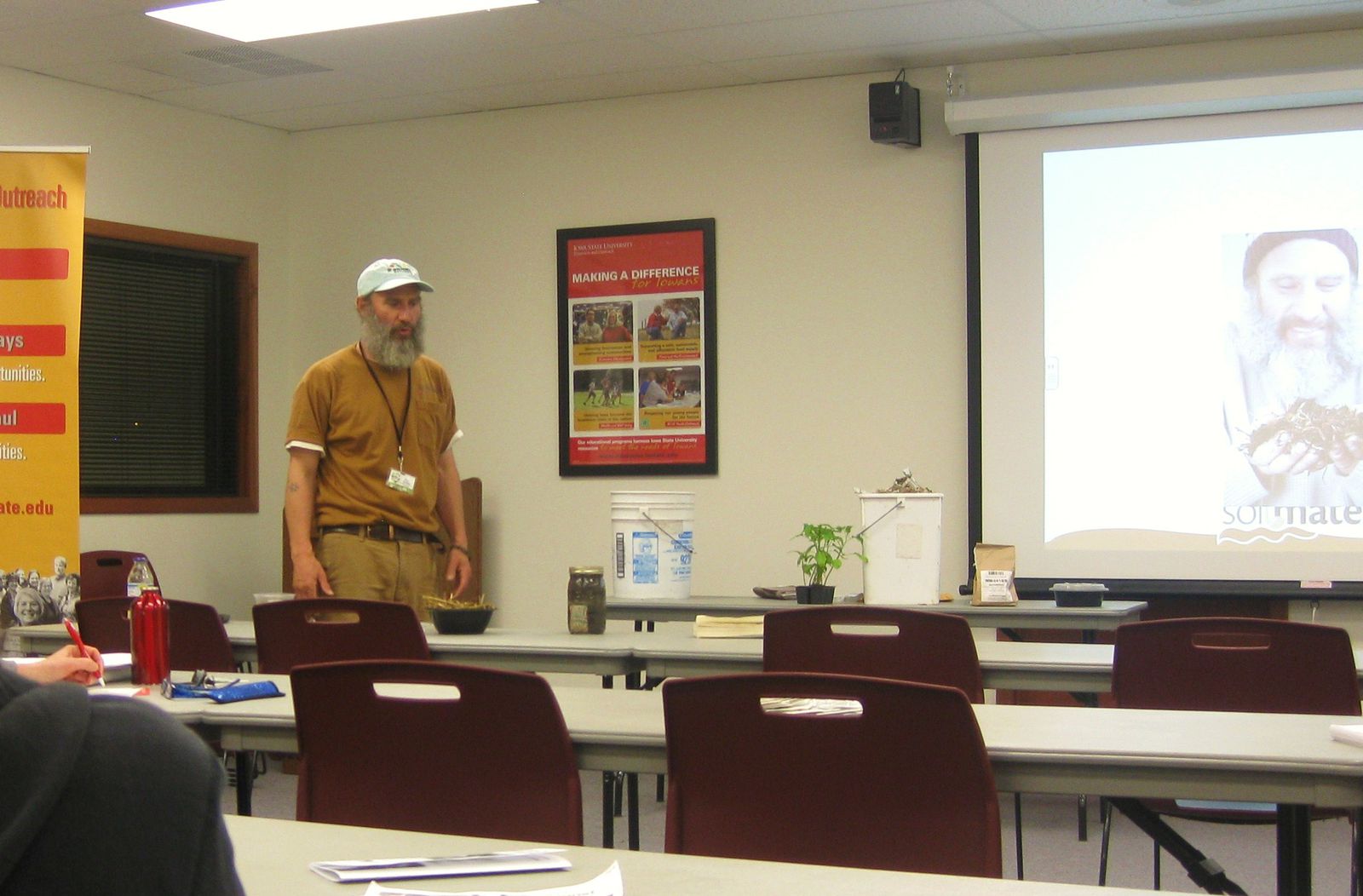 Scott Koepke explained composting and soil science. Soil needs to be healthy, unpolluted, and biologically robust in order to grow food most productively. Compost your food scraps and paper waste instead of putting it in the trash--learn more about how to do this in the resources below.
Small acts lead to profound impacts.
"When we make compost, we are actually building organic matter. Composting is doing the ultimate recycling: taking old food to create new food. Compost is food for food."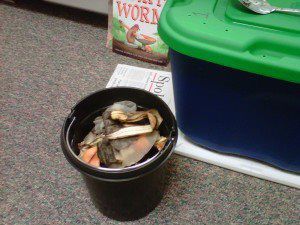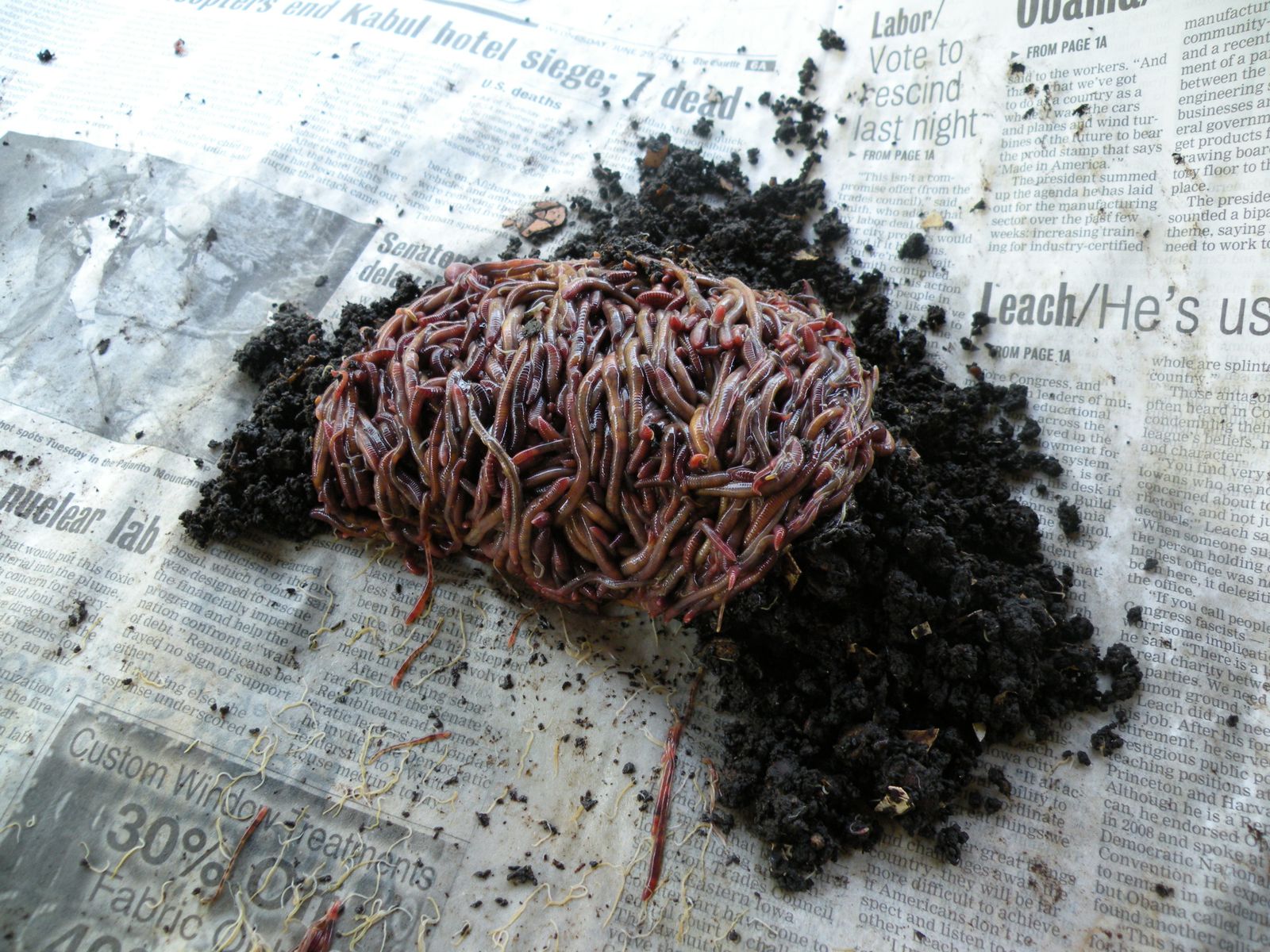 This is the Linn County Extension's scrap bucket and Red Wiggler bin. The red wigglers vermicompost nearly 300 pounds of our office's food scraps! That's a lot of waste that is kept out of the landfill! You can learn more about our hard working little friends on Kristi's blog - http://blogs.extension.iastate.edu/isuecofamily/?s=worms
You may remember that I have a worm compost bin under my desk at the office. We collect lunch scraps, tea bags, coffee grounds and feed them weekly. However we had an immigration problem and needed
http://blogs.extension.iastate.edu/isuecofamily/tag/worm-composting/
"Home Composting with Earthworms" & "What can be Composted in a Home Composting Bin"