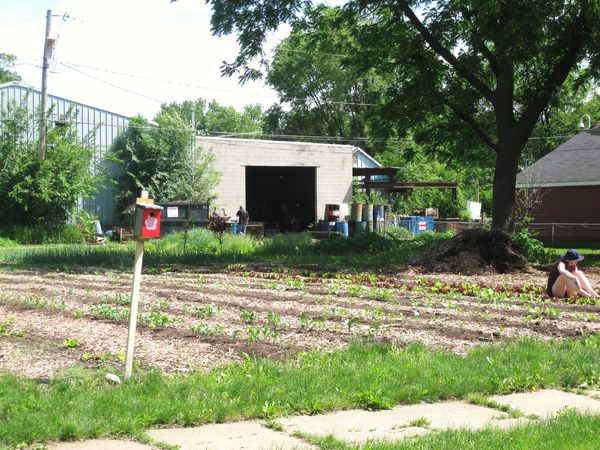 Homegrown Lifestyle participants enjoyed touring the Matthew 25 Cultivate Hope Urban Farm in Cedar Rapids. Matt Mayer, Cultivate Hope Manager, explained to participants how they use lots where once flood-damaged houses stood to grow produce for their CSA and educational programs. We also learned about their bed designs and the organic methods they use. Many volunteers were out working on the farm and new natural playground in the sunshine!
Check out our new video highlighting the work of Matthew 25 Ministry Hub! One of our fans calls it a "wonderful and inspirational video." The video, entitled "Believe, Act, Transform", may be shown
Learn more about Matthew 25 Ministry Hub and their "Cultivate Hope" programs on their website. There are plenty of opportunities to volunteer, take part in their community events, or buy a CSA share so you can enjoy some of the delicious, local produce!