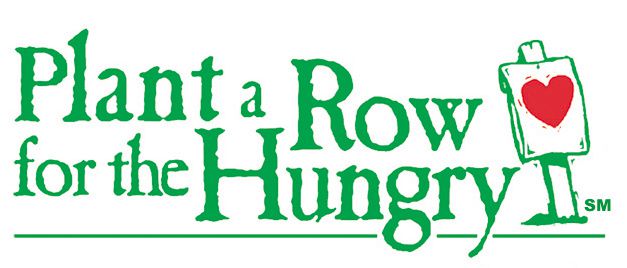 During the first year of the program, gardeners in the area donated over 6650 pounds of produce to 16 service sites. Please join us for our third year and help hungry Iowans have access to fresh, home-grown produce!
Plant a Row for the Hungry (PAR) was launched in 1995 by the Garden Writers Association to encourage gardeners to grow extra to donate to food assistance programs. Since 1995, over 18 million pound...
http://budsgardennetwork.wordpress.com/plant-a-row-for-the-hungry/
Learn more about the local BUDS Community Garden Network and the Plant a Row for the Hungry program by following this link!
Consider planting an extra row in your garden and donating your excess produce this year!
Donors can donate their produce at the following locations

:
CEDAR COUNTY
Mechanicsville
Mechanicsville Community Cupboard
307 East 1st St (319.310.7425)
2nd & 4th Thurs. 3-5:30pm or call for appt.
Tipton
Bread of Life
1100 Hwy 38 North (563.886.6418)
3rd Fri. – call to schedule appt.
JOHNSON COUNTY
Coralville
Coralville Ecumenical
203 1st St. (319.337.3663)
Tues 1:30-2pm,Sat. 10-10:30am or by appt.
Iowa City
The Crisis Center of Johnson County
1121 Gilbert Court (319.351.0128)
Mon.-Fri. 9-11am and 2-5pm
North Liberty
North Liberty Community Pantry
85 N. Jones Blvd. (319.626.2711)
Mon.-Fri. 8am-6pm, drop inside church if pantry staff unavailable
JONES COUNTY
Monticello
Camp Courageous
1207 190th St. (319.465.5916)
Large quantities welcome, call for appt.
Olin
Olin Food Pantry
102 W. Locust (319.484.2668)
1st and 3rd Fri. 1-3pm or call for appt.
Wyoming
Wyoming Methodist
107 N. Washington St. (563.488.3446)
Sat 8-9am or call 319.350.3570 for appt.
LINN COUNTY
Cedar Rapids
Crossroads Mission
1006 2nd St SW (319.365.0707)
Tues.-Fri. 10am-4pm
Foundation 2 Crisis Center
1540 2nd Ave SE (319.362.2174)
Mon.-Sun. 8am-8pm
Four Oaks Smith Center
5400 Kirkwood Blvd SW (319.364.0259)
Mon.-Fri. 1-3pm
Loaves & Fishes
1251 3rd Ave SE (319.329.4105)
Tues. 2-2:30pm
Mission of Hope
1537 1st Ave SE (319.362.5559)
Tues.-Fri. 9am-4pm, Sat. 1-4pm
Neighborhood Church
701 25th St NE (319.389.2165)
Tues. & Thurs. 9am-noon or call for appt.
Olivet Neighborhood Mission
230 10th St NW (319.364.7946 ext.5)
Tues.-Fri. 8:30-11:30am, Sat. 9-11:30am
Open Hands
6455 E Ave NW (319.521.3189)
Mon.-Fri. 8am-5pm or by appt.
River of Life
3801 Blairs Ferry Rd NE (319.573.6076)
Wed. 7:30-9am
Salvation Army
1000 C Ave NW (319.364.9131)
Mon.-Fri.9:30-11:30am and 1-3:30pm
Central City
Northeast Linn Food Pantry
137 4th St. N. (319.438.6691)
Mon.-Fri. 8am-3pm
Lisbon
SE Linn Community Center
108 South Washington (319.455.2844)
Mon,-Fri. 8am-3pm, or call for appt.
WASHINGTON COUNTY
Washington
HACAP Old Main
2176 Lexington Blvd. (319.653.7275)
Mon. 8am-5pm or by appt.