Homegrown Lifestyle Network members joined Master Gardener, Phil Pfister, at the Lowe Park Greenhouse on February 24th to learn some ways to get an early start on the garden this year!
Participants discussed wall-of-water, row covers, heating options, greenhouses, and cold frames before helping assemble a cold frame that will be installed and used by the Linn County Master Gardeners at Lowe Park.
This ISU Extension publication discusses options for constructing a cold frame or hotbed to extend your growing season. More publications can be found at https://store.extension.iastate.edu/ProductList.aspx?CategoryID=55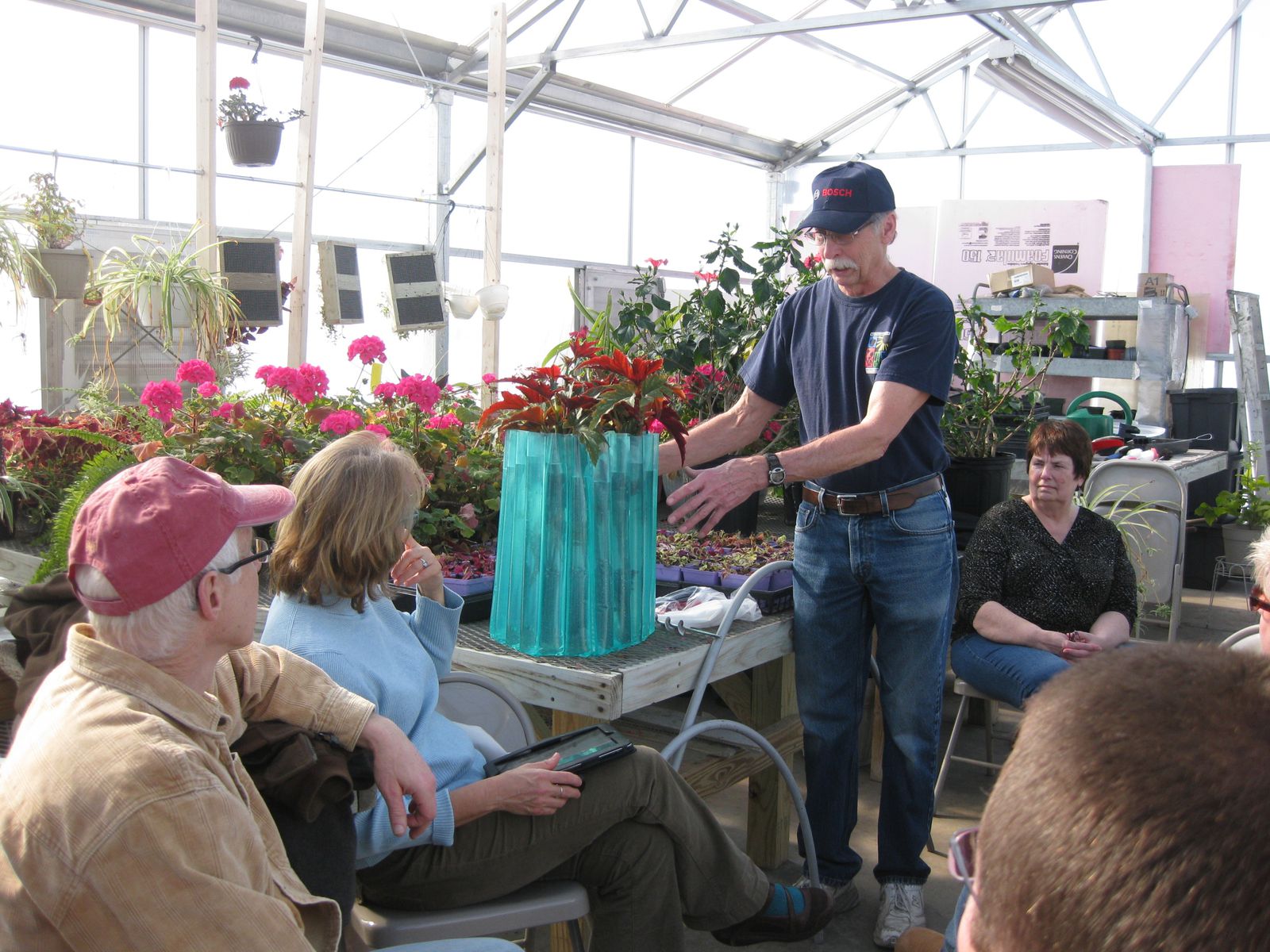 Phil Pfister explains how to use a Wall-of-Water to protect plants so you can plant earlier and harvest later.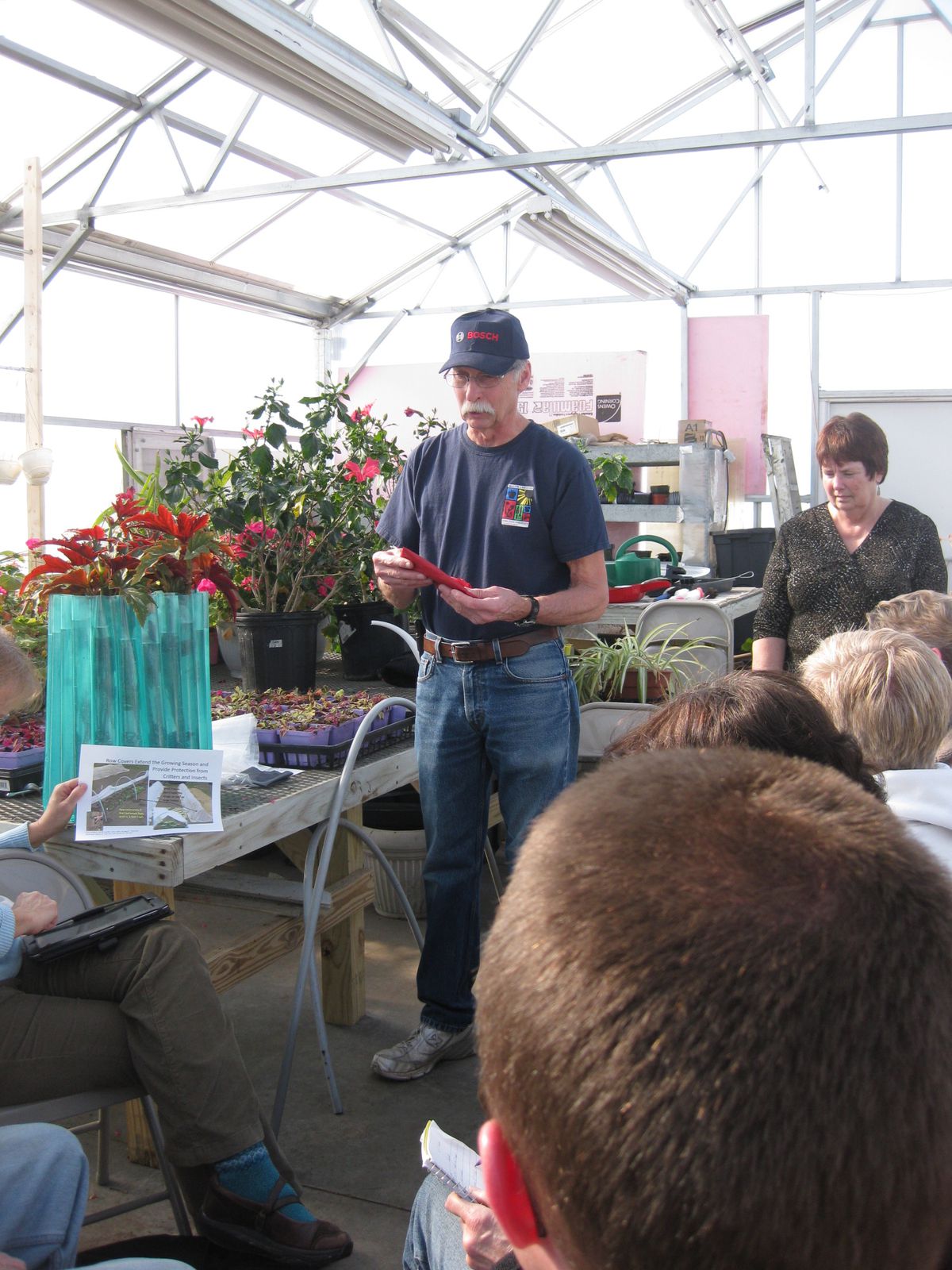 Row covers can provide many benefits to create a suitable growing environment. Attendees also discussed organic and plastic (clear, black, and red) mulches.