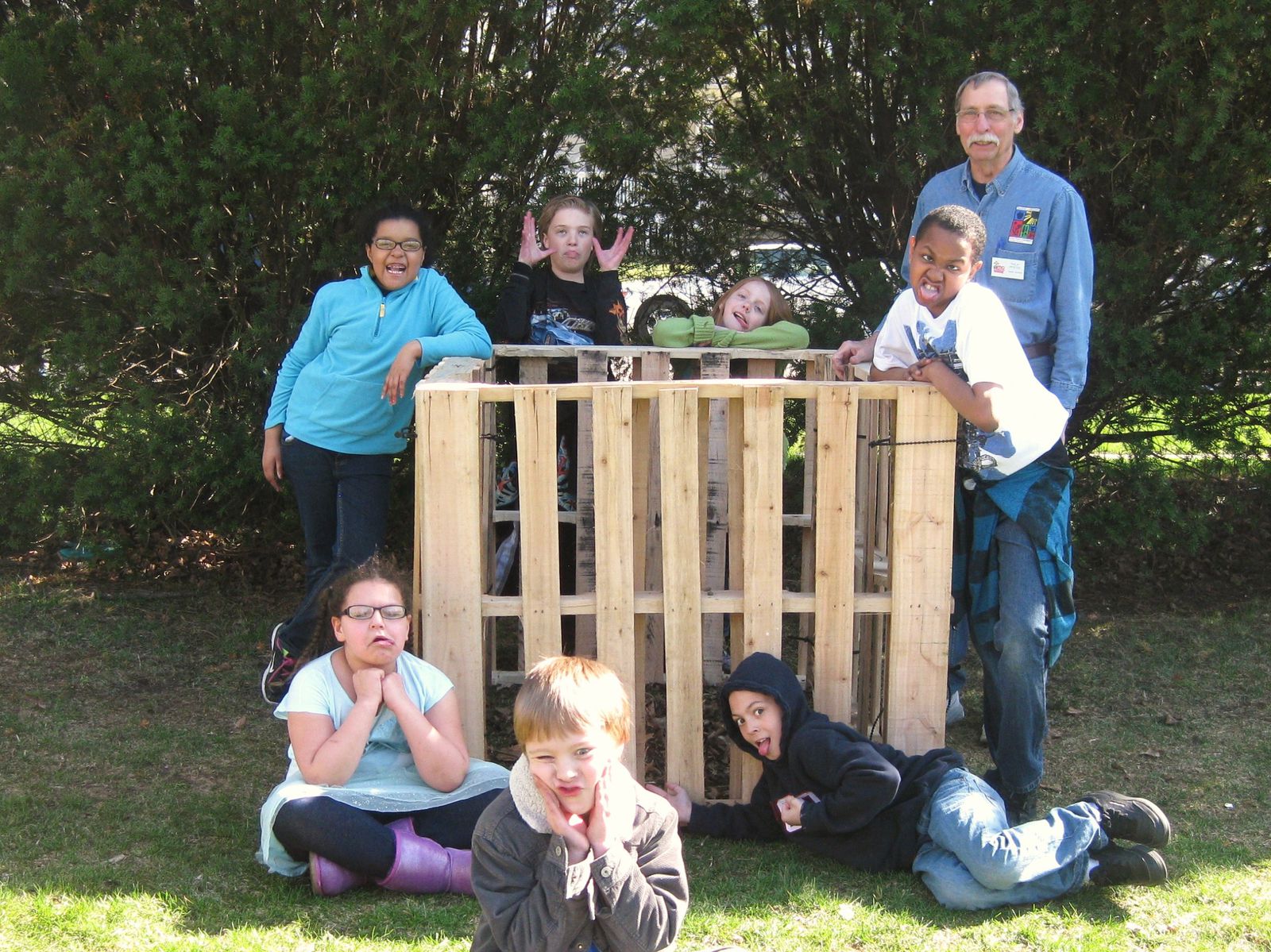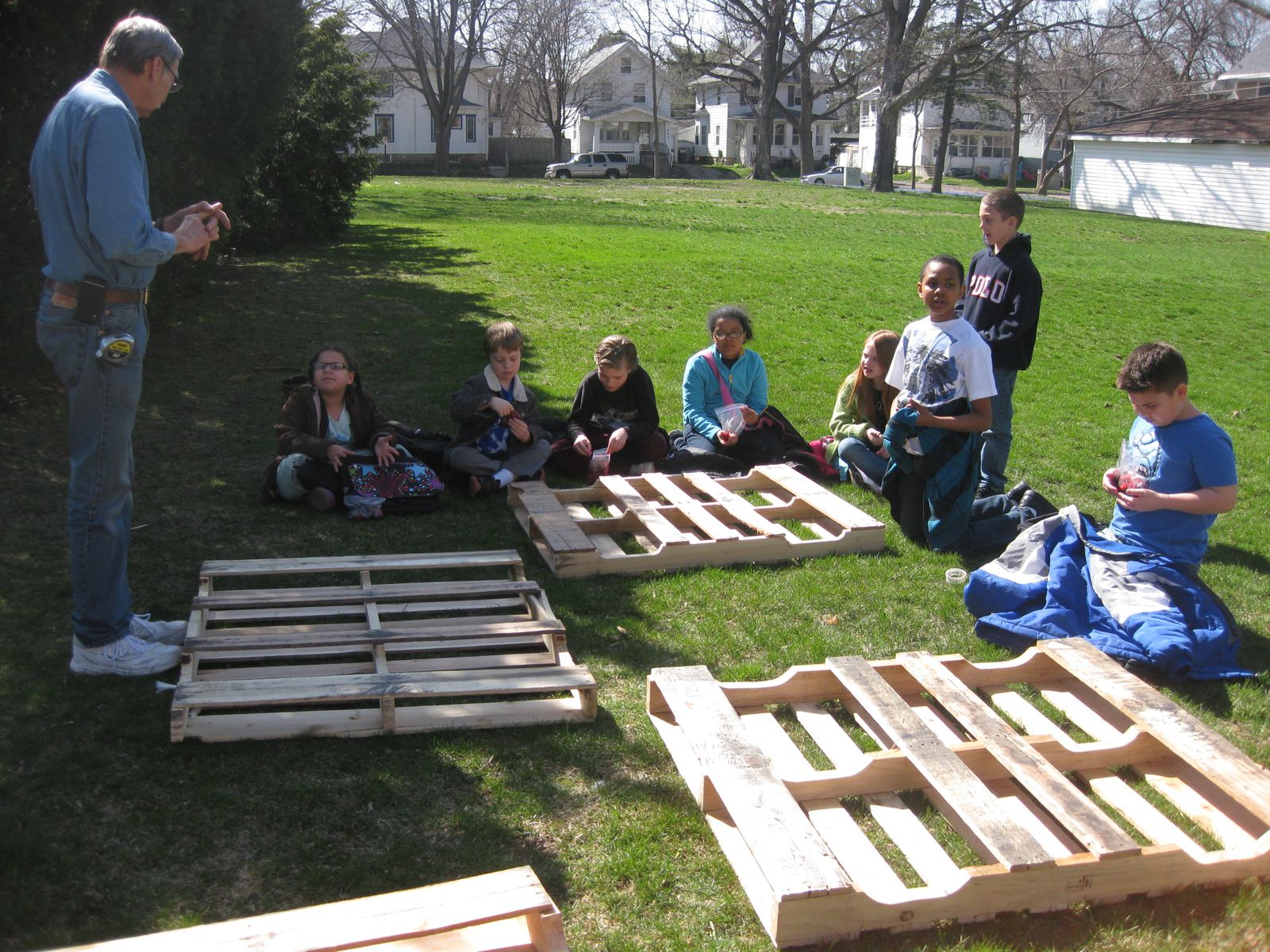 Creating a compost bin doesn't have to be complicated or expensive! Master Gardener Phil Pfister helped Johnson Elementary students construct this compost bin out of pallets and zip-ties for their community garden. How do you compost?
"When we make compost, we are actually building organic matter. Composting is doing the ultimate recycling: taking old food to create new food. Compost is food for food." -Scott Koepke, New Pioneer Coop
"Home Composting with Earthworms" & "What can be Composted in a Home Composting Bin"