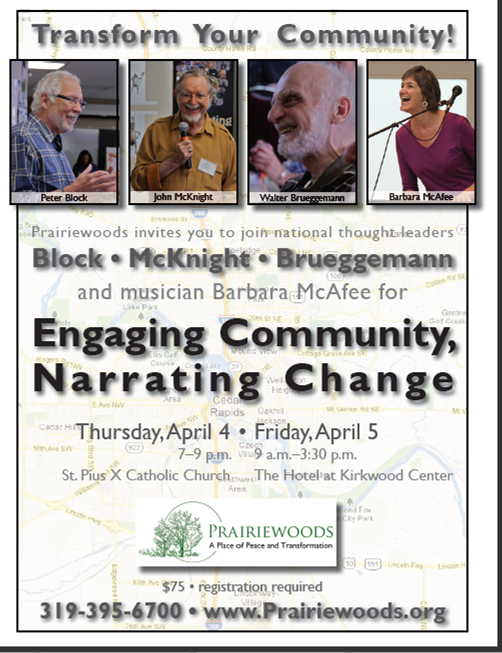 Prairiewoods Franciscan Spirituality Center is offering a dynamic conference, April 4-5, entitled Engaging Community Narrating Change. Their hope is to get 500 people from a cross-section of the city in one room at the same time open conversations about how we TOGETHER can co-create a sustainable community here in the greater Cedar Rapids area. We are receiving great support and interest throughout the city. We would love to have you as a partner in this conversation effort!
We are so eager to engage the citizens of Cedar Rapids in a larger conversation!
Phase 1 is actually the conference on April 4-5.
Phase 2 is the monthly conversations that will be held throughout the city in various organizations.
Tickets cost $75 for both days. To register, contact Prairiewoods at 319-395-6700 or www.Prairiewoods.org
See complete event details, presenter bios, and registration information in this brochure.