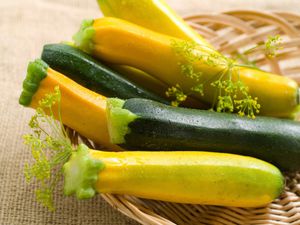 The summer months are the perfect time to enjoy summer squash from the garden, but successful growers must clear hurdles to gain a bountiful harvest.
In a recent article, Iowa State University Extension and Outreach horticulturalists, Richard Jauron and Greg Wallace, provided tips on the best ways to have a fruitful summer squash crop this year. Their suggestions regarding fruit production, insecticide application and ideal harvest size can be found at http://www.extension.iastate.edu/article/yard-and-garden-growing-successful-summer-squash​.
If you have additional questions about growing summer squash, contact the ISU Extension and Outreach Linn County Master Gardener Hortline (319.447.0647).