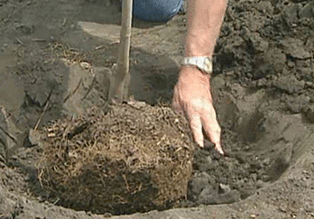 As you visit garden centers to purchase yard and garden supplies, you may have spotted a new tree you'd like to plant to bring beauty and interest to your yard. In addition to appearance, trees offer numerous other benefits to their owners and the environment. Trees can help conserve energy, attract birds, and clean the air. However, in order to reap the benefits, the trees must be healthy and well-established. To aid in healthy growth and development, appropriate steps must first be taken during planting.
Iowa State University Extension and Outreach horticulture specialists, Richard Jauron and Willy Klein, shed light on tree planting techniques and keys to success in the first year of growth in their "Plant a Tree" article. To read their article and learn more about proper tree planting methods, visit http://www.extension.iastate.edu/linn/news/yard-and-garden-plant-tree.
For additional questions about tree selection or planting, please contact the Linn County Master Gardeners' Hortline at 319-447-0647.