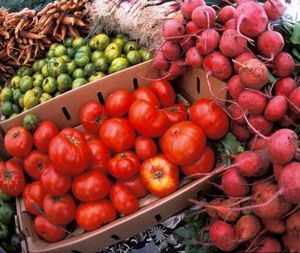 For those of you who are looking for additional sources of local, sustainable food, ISU Extension and Outreach has recently released a directory of the 2014 Iowa CSA Farms.
The directory lists 75 Iowa farms that host CSA operations and includes contact information, website links, available produce, and distribution range for each farm. This list will be updated on an annual basis and is sorted by county and ISU Extension and Outreach region.
Also included in the publication are benefits of becoming a CSA member as well as resources for finding fresh, local produce. Visit https://store.extension.iastate.edu/Product/Iowa-CSA-Farms-2014-Statewide-List-of-Iowa-CSA-Farms-and-Organizers to download your copy of the Iowa CSA List.