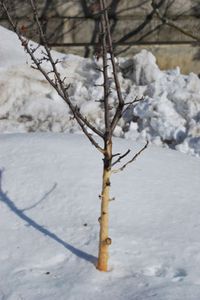 Though we are moving out of winter and into spring, the effects of our long, cold winter may be lingering longer than the frigid temperatures. In addition to the usual fall death of annual plants, the extremes of this winter have also impacted many trees and shrubs across the state.
Iowa State University Extension and Outreach Horticulturalist, Richard Jauron, describes the potential types of winter injury as well as their severity in further detail in his article, "Damage to Trees and Shrubs during the Winter of 2013/2014." This article can be found at http://www.ipm.iastate.edu/ipm/hortnews/2014/03-14/winterinjury.html.
If you have any specific questions or concerns about damage to your trees or shrubs, please call the Linn County Master Gardener Hortline at 319.447.0647.