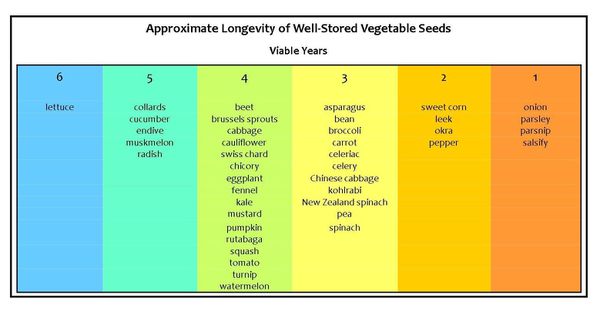 While leafing through seed catalogs in preparation for the upcoming growing season, it becomes habit to envision the bountiful fall harvest that will result from our extensive labor. In our excitement, we often end up with many more seeds than we can feasibly grow in one year.
So how do we decide if seeds that were eagerly purchased this year (or last) can be used in years to come? This handy chart will help to determine if the leftover seeds will be viable and productive in future growing seasons.
For additional information about the life expectancy of vegetable seeds, tips for their optimal storage, and instructions for conducting a simple germination test, visit http://www.ipm.iastate.edu/ipm/hortnews/1999/4-2-1999/veggielife.html.