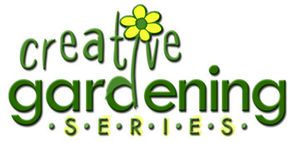 It's that time of year again! The 2014 Creative Gardening Series, presented by the Linn County Master Gardeners, kicks off tomorrow, March 27th, from 6:30 to 8:30 pm, at the Cedar Rapids Public Library Whipple Auditorium (450 5th Ave SE).
"Small Space Food Gardens," the first of three lectures in this series, will be presented by Bill Shores who is a garden manager for Chef Rick Bayless in Chicago and a garden consultant at Shores Garden Consulting, Inc. Shores will be drawing on 18 years of experience to offer an overview of techniques to produce food organically in small urban and suburban spaces and review the process of designing a successful food garden.
The second lecture, "Guys on Grass (Organic Lawn Care 101)," will be on April 3rd from 6:30 to 8:30 pm at the Cedar Rapids Public Library Whipple Auditorium. Presenter Mike Novak's philosophy about lawns can be summed up in this phrase: "When in doubt, rip it out." Yet, as a radio show host, he knows that people love their lawns, so his compromise is to preach the gospel of organic lawn care. You will learn simple cultural practices can be just as effective as expensive chemicals to keep your lawn green and healthy.
"The View from Phlox Mountain" will wrap up the Creative Gardening Series on April 10th from 6:30–8:30 pm at the Cedar Rapids Public Library Whipple Auditorium. The phlox genus of 60 species includes many of America's most beloved wildflowers, and has yielded plants that are cultivated by gardeners around the world. James H. Locklear's illustrated presentation will explore the ecology of phlox species in the wild and the history of their use in the garden.
For additional information about the Creative Gardening Series or any of these lectures, visit http://www.extension.iastate.edu/linn/news/creative-gardening-series-2014.