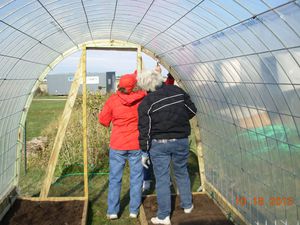 Linn County Master Gardener Phil Pfister will teach you what's necessary for setting up and operating a home greenhouse including site selection, greenhouse material options, calculating heating and cooling requirements, plant care, and integrated pest management.
Wednesday, October 30 at 6:30 PM at Cedar Rapids, Ladd Library
FREE Garden Classes in Cedar Rapids, Hiawatha and Marion
FREE Garden Classes will be presented by the Linn County Master Gardeners (LCMG) during September, October and November at the Hiawatha, Ladd and Marion Public Libraries. No pre-registration is ...
http://www.extension.iastate.edu/linn/news/free-garden-classes-cedar-rapids-hiawatha-and-marion